You'd think after 8 previous visits to Paris, that I'd seen everything. But Paris is ALWAYS seductive in its charms. Even if you've seen things before, you've not seen them the same way twice. There are also always new museums and other attractions that I've not hit on previous visits.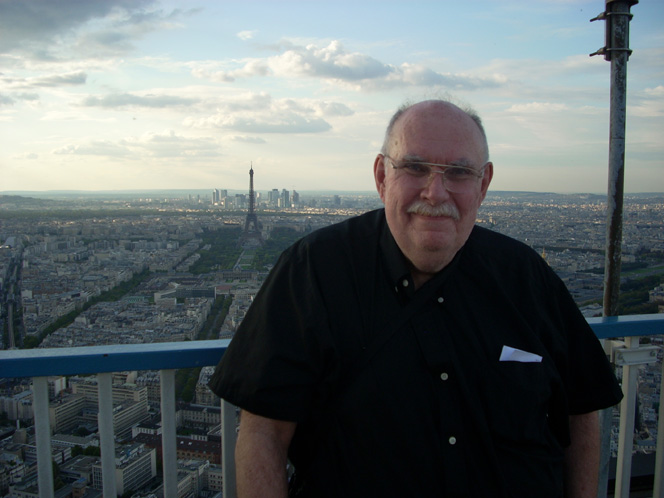 So, I took myself to Paris for my 60th birthday in September, 2009. And, being a special occasion, I cashed in frequent flyer miles for roundtrip first class tickets. This was honestly the first flight I've truly enjoyed in years! My USAir seat reclined to a fully flat configuration, and I was blessedly able to sleep on my side – much more comfortably than on any previous flight. Add in the unlimited wine, starter champagne, top multi-course dining that was almost cuisine – served on real china with real silverware. It was downright civilized, very comfortable and great fun in both directions across the Atlantic.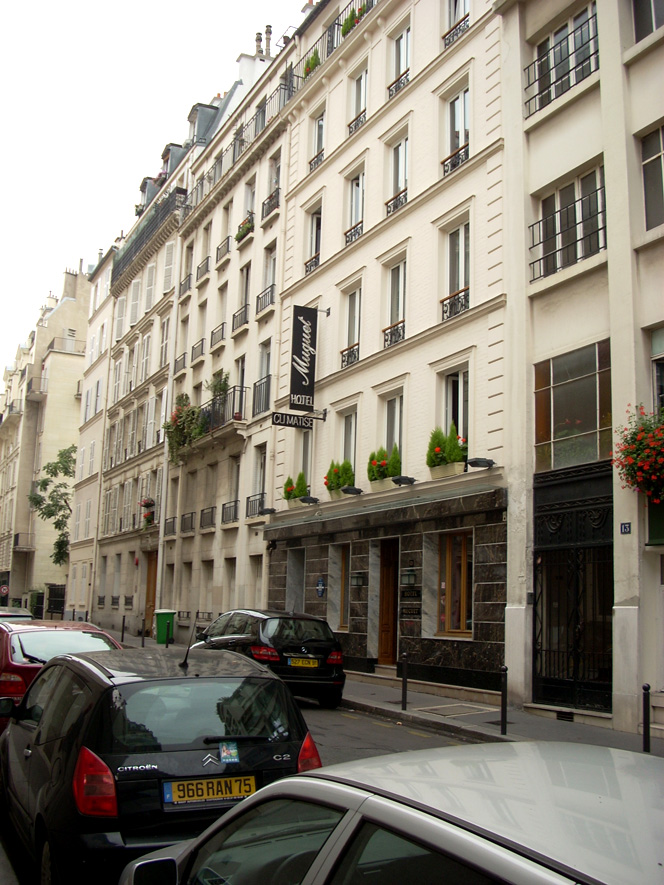 This was a return to my favorite European city, and I decided to also return to my favorite, small, typically Parisian hotel – Hotel Muguet, in the 7th arrondissement between Tour Eiffel and Napoleon's Tomb. I'd not stayed there for years, and it was freshly redecorated with enough upgrades to recently qualify for its third Michelin star. It was nice to be back "home".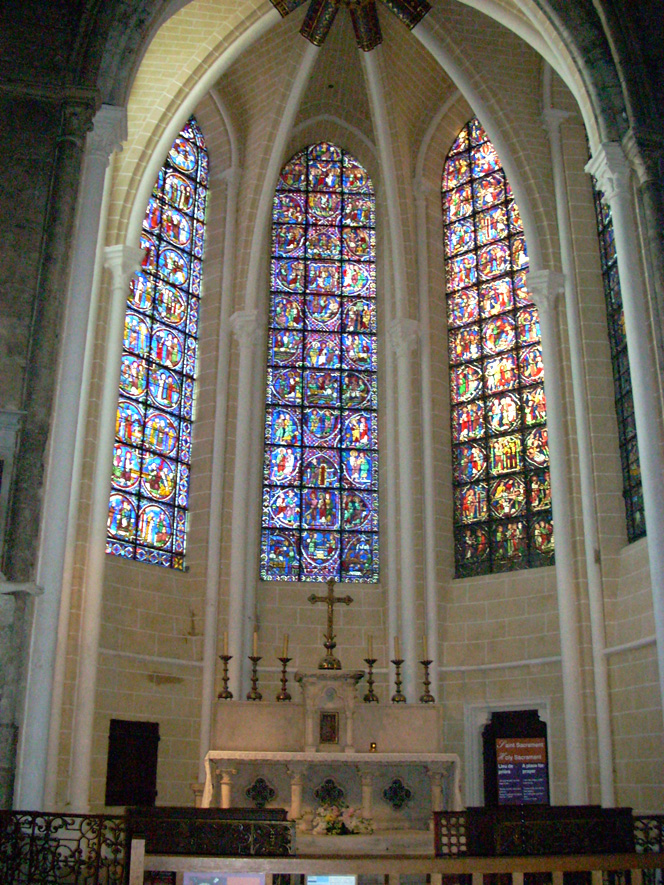 The new sights I saw on this trip were primarily on a quick day-trip south to the lovely town of Chartres, France – home of the world's greatest cathedral. I love these enormous old sanctuaries, with their cool, dark interiors lit primarily by sunlight streaming through enormous stained glass windows. And Chartres has the best collection of medieval stained glass in the world. On a tour with its renowned tourguide, Malcolm Miller, I learned how to "read" stained glass – originally designed to teach the illiterate the Bible's many lessons and stories.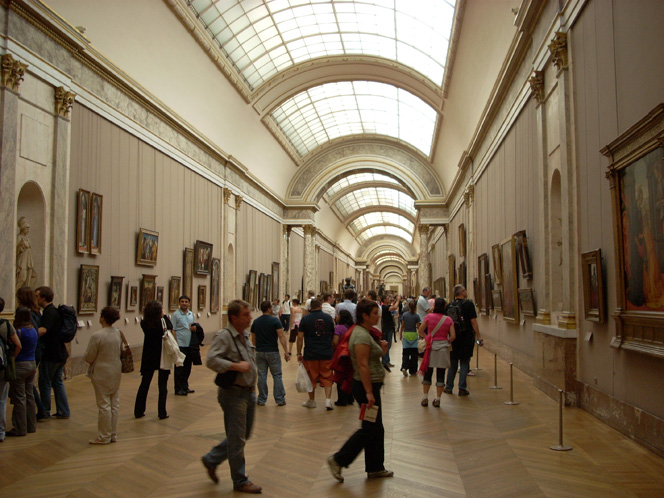 Back in Paris, I revisited the Louvre, which had previously completely overwhelmed me. This time, I just wandered through many of its galleries, appreciating the supreme artistry of its astounding collection. I also took the time for a leisurely, if overpriced, luncheon at the famous Café Marly, built along a lengthy arcade overlooking the glass entrance pyramid in the central courtyard of the museum. There's nothing quite like a long, decadent lunch in a famous Parisian café. Sure the waiters are arrogant – but that's part of the overall attraction of the entire experience.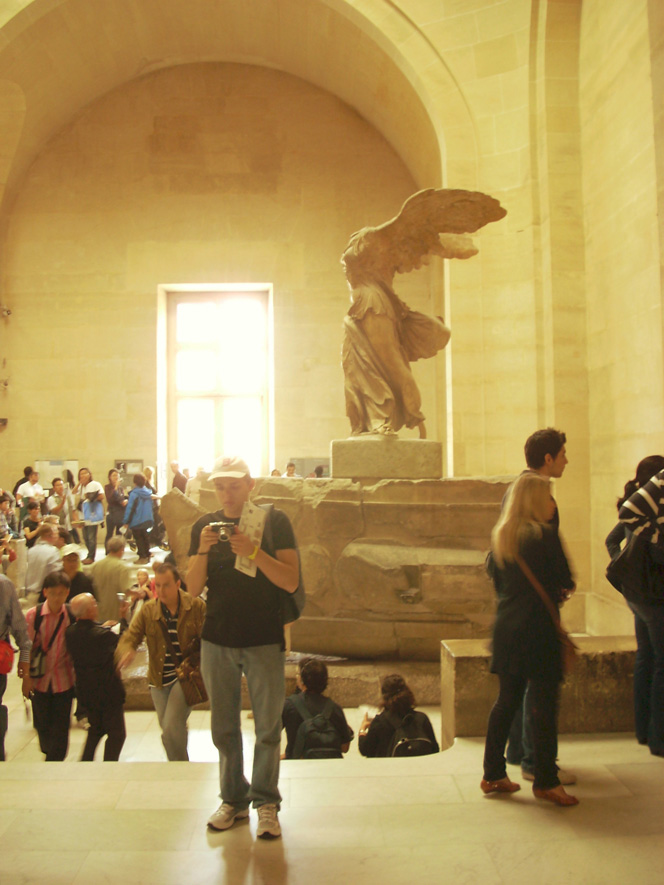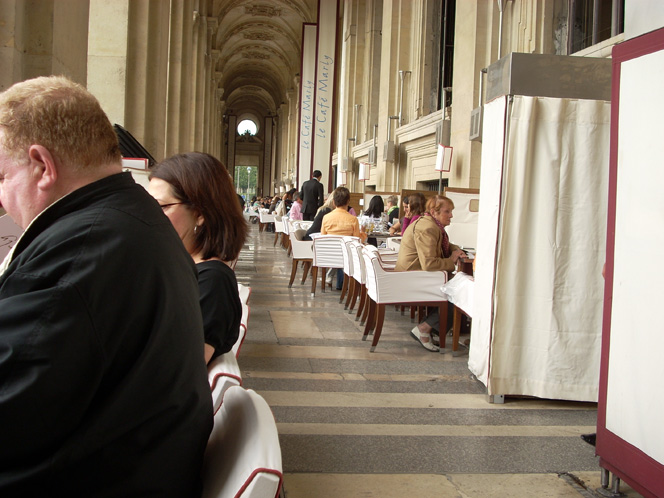 I also thoroughly enjoyed a dinner cruise on the Seine – on a gorgeous, fall evening. And, for my actual birthday dinner I really did enjoy myself at 58 Tour Eiffel, on the tower's first level. I'd made reservations early enough to gain a fabulous window table, and also loved that dinner comes with a pass to "jump the line" of tourists waiting for the elevators. Both of these evenings might be classified as "touristy" – but they were terrific fun, and tasty too!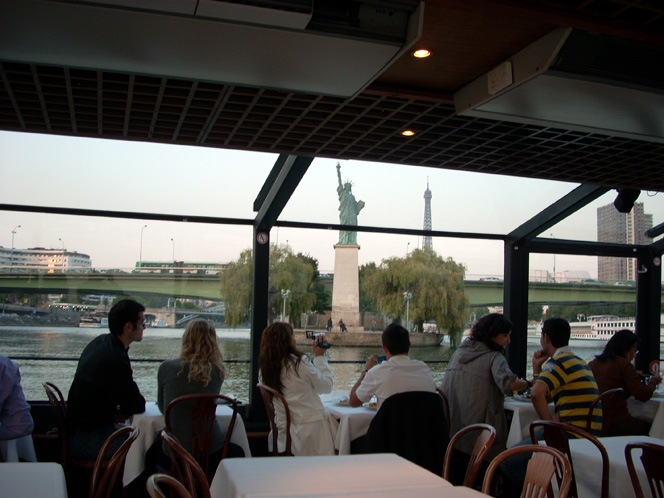 My last day, I just strolled – one of my favorite ways to spend a day in Paris. First I went to the Cluny Museum, where – thanks to Chartres – I was able to fully appreciate the medieval stained glass and other antiquities. Next I visited several hotels – checking them out for potential client stays. I also just sat for a couple hours in the Luxembourg Gardens – everyone's favorite park in Paris. Then finally, I had the supreme joy of discovering a new sidewalk café on Place Sulpice. A fitting end to a great trip!